New Vision Missions invites you to journey with us toward a life of Gospel transformation. We see this transformation in the lives of those we serve, and in our own lives as we serve - Across the Street and Around the World.
ACROSS THE STREET
There's a lifetime of mission work to do right here in Rutherford County and the needs are as real and as pressing as any we face overseas. We're on mission every day, serving with our local ministry partners to help those in our community who are disadvantaged and overlooked – the homeless, the children, the fatherless, the single parent, those in crisis, and those in desperate need of hope.
If language barriers and long-distance travel have held you back from direct missions involvement, consider joining us as we serve with our local missions ministry partners.
AROUND THE WORLD
We're planting churches, encouraging pastors, sharing hope, and training leaders around the globe to share the good news of God's grace through Christ.
0

Active Overseas Missions Locations

0

Active Missions Ministry Partners

0

Approximate Number of Volunteers Serving in the Past Twelve Months

0

Amount Given to Missions in the Past Twelve Months
Child Sponsorship
Our child sponsorship ministry, in partnership with SCORE International, provides a unique opportunity to support the Children's Ministries of La Represa. As a sponsor, you'll interact directly with our missionaries, have opportunities to connect with your sponsored child, and receive monthly updates and information about the ministry. With your sponsorship of a little more than a dollar a day, you can help your sponsored child understand the love of Christ and the difference He can make in their life, today.
Frequently Asked Questions
1. Where does New Vision Missions serve?
We believe God has called us to live on mission whether we are Across the Street or Around the World. We have mission partners within two miles of the church and all the way to the India/Nepal border. Currently, we support at least 10 local ministries, 3 national ministry locations (Salt Lake City, UT, Eutaw, AL, and Boston, MA), and overseas work in the Dominican Republic, Mexico, Grand Bahama Island, India, and Israel, with more to come.
2. Can non-church members participate in a mission project?
Absolutely, and many do! Different projects have different guidelines for participation. Many of our local projects are a great place to take a first step toward exploring Christianity, while some are best suited for thoroughly trained and experienced Bible teachers. Our application process will help you figure out which is best for you.
3. What if I've never been on a mission trip before?
You're who we're looking for! While we welcome veteran participants, we CELEBRATE those first timers who bring their skills, training, and fresh heart to the field.
4. How much does a project cost?
Trip costs can vary from $3,000 or more for a project in India or Israel to completely free for a project in town. A project in Mexico or the Dominican Republic is less than $1,400, and some domestic trips are well under $1,000. Remember, whether the project cost is high or low, the value of your serving is always immeasurable.
5. Are scholarships available?
We have limited funds for college students serving with New Vision or New Vision mission partners. If you are a college student or high school senior, please contact the Missions Office for more information regarding partial scholarships.
We also provide helpful guidelines for raising funds and will help you keep track of your progress. We've seen project participants raise more than they needed, allowing them to help others meet their project goals.
New Vision serves as a conduit for project finances by channeling the necessary funds to the appropriate mission organizations and budget lines. As such, it is vitally important that we collect the full amount for every project from each participant prior to departure.
6. What about vaccines?
If vaccines or boosters are required, the project leader will notify participants well in advance of the trip. Construction projects require current tetanus boosters. COVID-19 vaccine requirements are dependent on the country served and current CDC and US State Department guidelines. These will be identified for each project. Additional costs associated with COVID-19 quarantines or treatments vary by country and vaccination status. Your team leader or a member of the Missions Ministry staff will address these at registration for each project..
7. Do I need a passport?
Yes, if you're traveling overseas. It can take between 3 and 4 months to receive your passport. Please check the expiration date on your passport before you apply for the trip as it must be more than 6 months from its expiration date when you travel. Passport applications and renewals are not included in the advertised cost of the project. Please read the application instructions carefully to keep delays to a minimum.
8. How do I sign up?
Complete the project registration form associated with the project you want to participate in. Someone from the Missions Office will contact you soon after with your next step. Please be prepared to pay your project deposit at the time of selection, and commit to staying on or ahead of the payment schedule as the project moves forward.
9. Additional questions?
Please help us build our FAQ's base with your great question.
SAVE THE DATE
2023
BOSTON, MA COLLEGE MOVE IN PROJECT | 8/31/23 – 9/4/23
LA REPRESA, DOMINICAN REPUBLIC FALL BREAK STUDENT PROJECT | 9/30/23 – 10/6/23
CHENCHE, MEXICO WOMEN'S MISSIONS PROJECT | 11/2/23 – 11/6/23
LA REPRESA, DOMINICAN REPUBLIC CHRISTMAS PROJECT | 11/30/23 – 12/5/23

Missions Project Interest Form:

INTEREST FORM
Upcoming Trips
Filters
Filters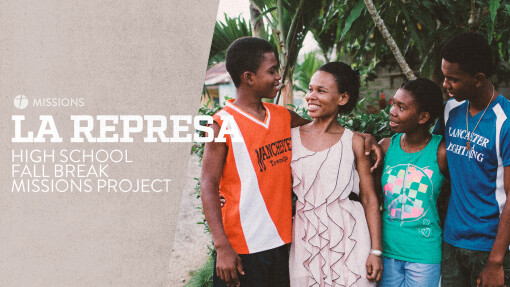 Sep. 30, 2023 - Oct. 6, 2023
La Represa - Dominican Republic
Details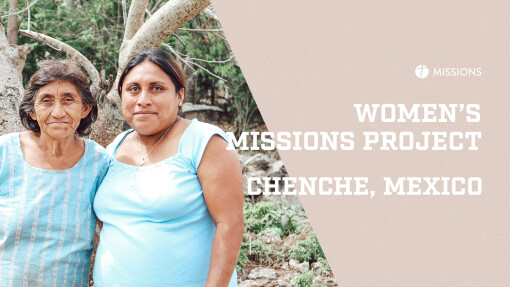 Nov. 2, 2023 - Nov. 6, 2023
C.P. Yucatan
Details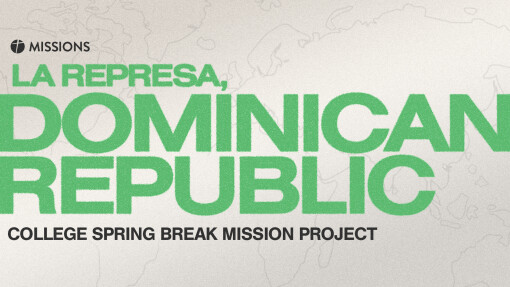 Mar. 2, 2024 - Mar. 8, 2024
La Represa - Dominican Republic
Details
+ Load More Trips