Women Summer Fellowship
Sunday, June 26, 2022
,
5:00 PM - 7:00 PM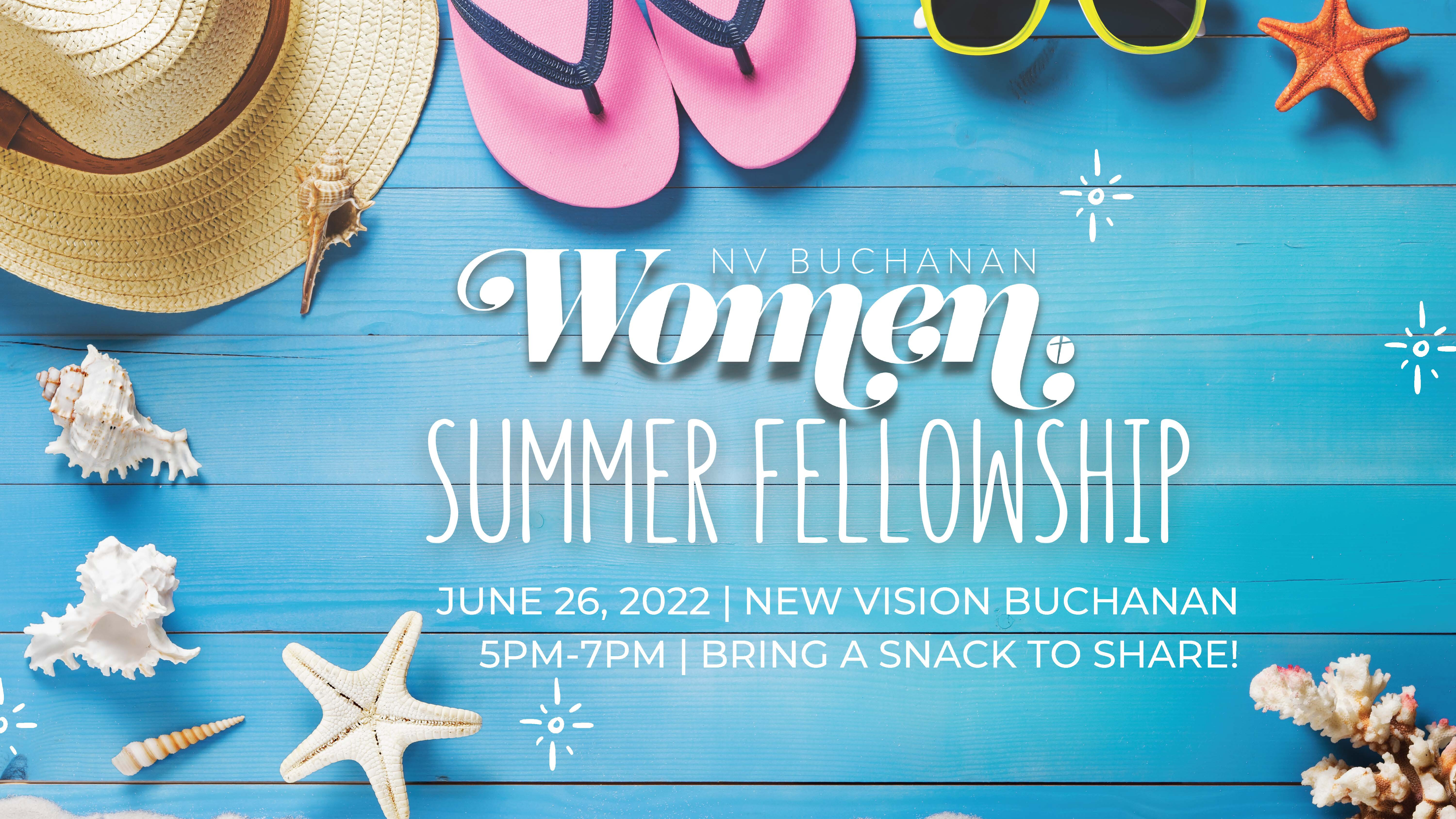 Mark your calendars now and join us Sunday, June 26th, for our Summer Women's Fellowship.
We desire for all women to find and cultivate Christ-centered friendships, and this is a special opportunity to meet new friends and get to know each other better. We will also hear the testimony of one of our New Vision Buchanan women.

Bring a friend and a snack to share as we enjoy fellowship, food, and fun. No registration required!