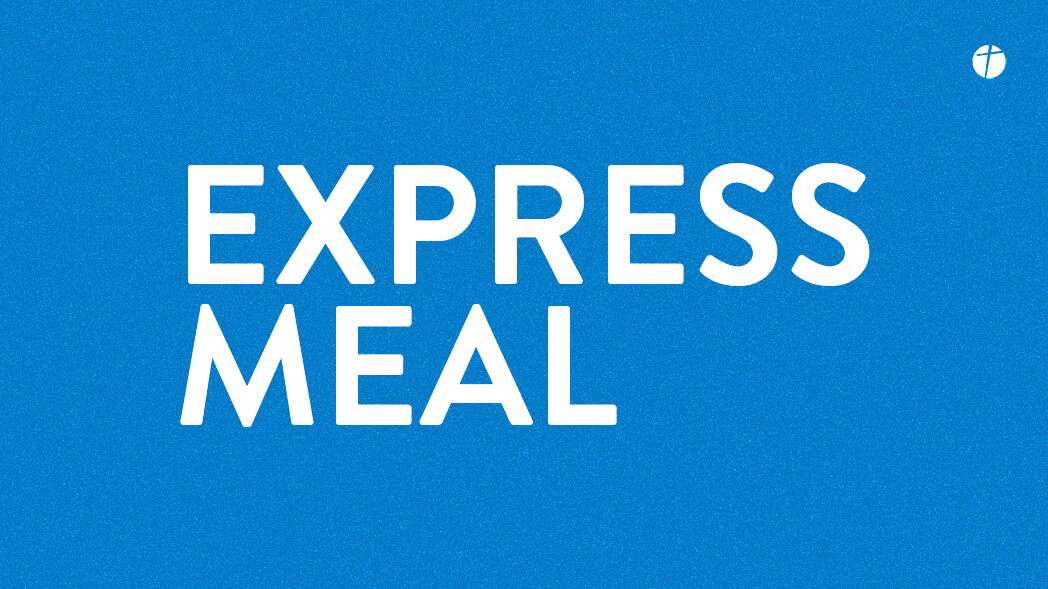 Wednesday Nights | Express Meal
Every Wednesday, 4:15 PM - 5:40 PM
We realize that for some families, particularly those with children, preparing a meal before coming to church on Wednesday nights can be a challenge. With the portable, on-the-go Express Meal, you're able to feed your entire family, and it's easier to go and connect with others around the church. Look below for changes to the Wednesday night dinner and additional details.
Changes to Wednesday Night Dinner
Express Meals are now portable and on-the-go. With the new "food truck" style setup, take either a meal, beverage, or dessert and head to one of the following locations to connect with others:
• Fellowship Hall
• 503
• The Porch
• The Chapel
• The Town Square
Times and Pricing
No reservations required
Serving Time: 4:15 PM – 5:40 PM
Adults: $8.50
Kiddos: $5.00
3 years and under: $3.00
Family Max $40 (6 tickets max) Up to 5 adults
Menu | Fall 2021
September 15
Adults:
Soup duo – Choice of chicken tortilla or cream of broccoli soup
Grilled cheese
Salad bar
Kiddos:
Grilled cheese
Fries
Yogurt stick
Sweet Street for all
September 22
Adults:
Stuffed shells marinata
Bread sticks
Salad bar
Kiddos:
Spagetti
Bread sticks
Sweet Street for all
September 29
Adults:
Pork barbecue sandwiches
Fries
Salad bar
Kiddos:
Corndog on a stick
Fries
Apple sauce
Sweet Street for all
October 6
Enjoy fall break!
October 13
Adults:
Chillin chili
Baked potato
Salad bar
Kiddos:
Chicken tenders
Fries
Apples
Sweet Street for all
October 20
Adults:
Homemade chicken pot pie
Salad bar
Kiddos:
Mac and cheese
Chicken
Roll
Sweet Street for all
Battlefield campus only
For more information on Wednesday night programming, click HERE.