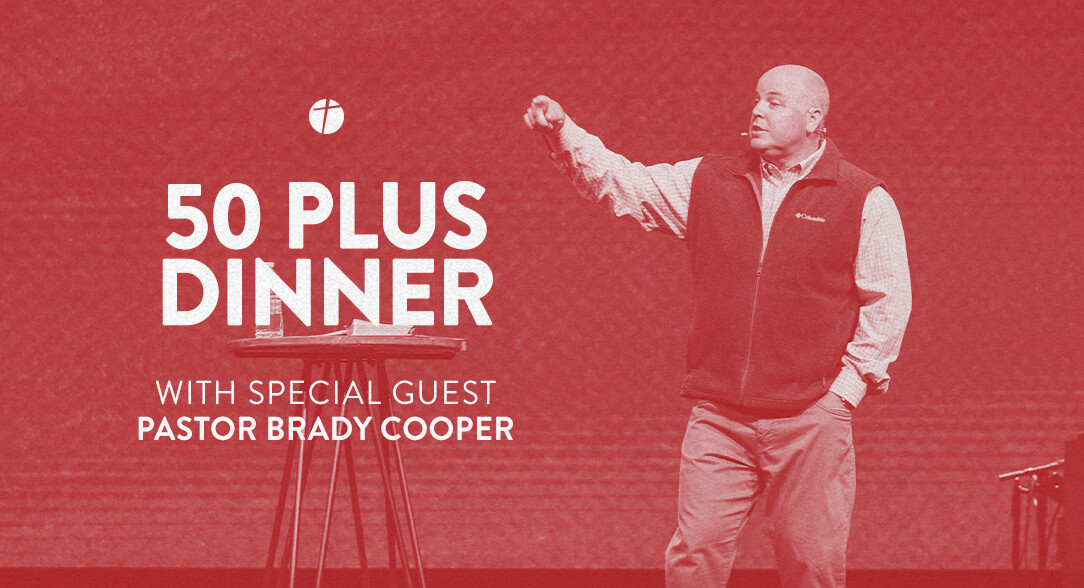 50 Plus Event with Special Guest Pastor Brady Cooper
Monday, November 08, 2021, 6:00 PM - 8:00 PM
November is one of our favorite 50 Plus dinner events because that's when we get to hear a word, just for us, from Pastor Brady! We're still working on the menu, but we'd love for you to go ahead and RSVP now and mark your calendar for November 8th at 6:00 PM in The Chapel!
MENU
TBD
COST
$5 suggested donation
If you have questions, please email Becky Johnson.