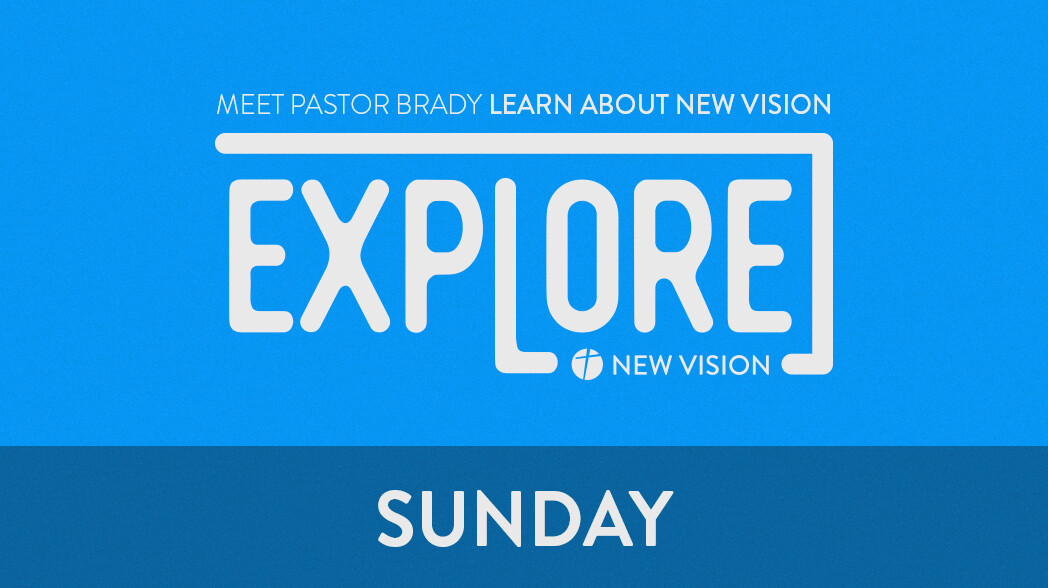 Explore New Vision | Sunday @ 11:00 AM
Sunday, October 17, 2021, 11:00 AM - 12:00 PM
Are you new to New Vision or wanting to learn more about who we are? Explore is a chance for us to share who we are as a church and the heart behind what we do. You'll also have the opportunity to "meet the staff" in a unique way and learn about your best next steps at New Vision.
When: Sunday, October 17 @ 11:00 AM
(Following the 9:40 AM service)
Where: The Porch
Click the button below for the time you'd like to register for. Childcare (birth - K) is provided with registration during the 9:40 & 11:00 AM times.
For questions and more information, email .