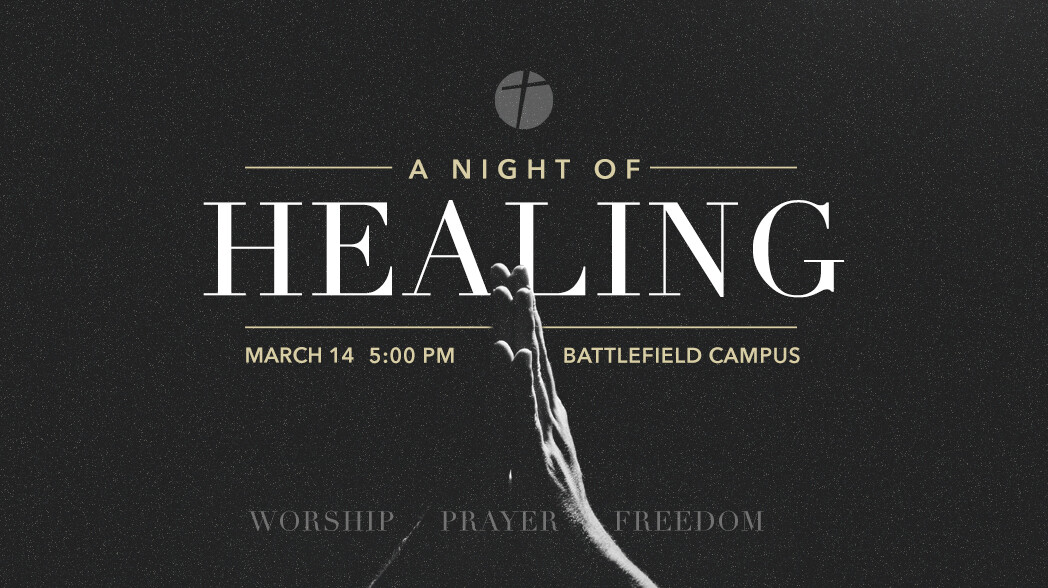 A Night of Healing
Sunday, March 14, 2021, 5:00 PM - 7:00 PM
A Night of Healing will be a time of worship to be reminded of how mighty our God is. We'll hear stories of healing and hope and praise the Lord for His miraculous hand! Together, we'll pray for healing of our nation and our front lines. Prayer for relationships, as well as physical healing. Join us March 14, at 5:00 PM for A Night of Healing.
Childcare is available to children Birth - Kindergarten. Register you child at the link below!
https://newvisionlife.tpsdb.com/OnlineReg/1932

For more information and resources, visit our resource page below.