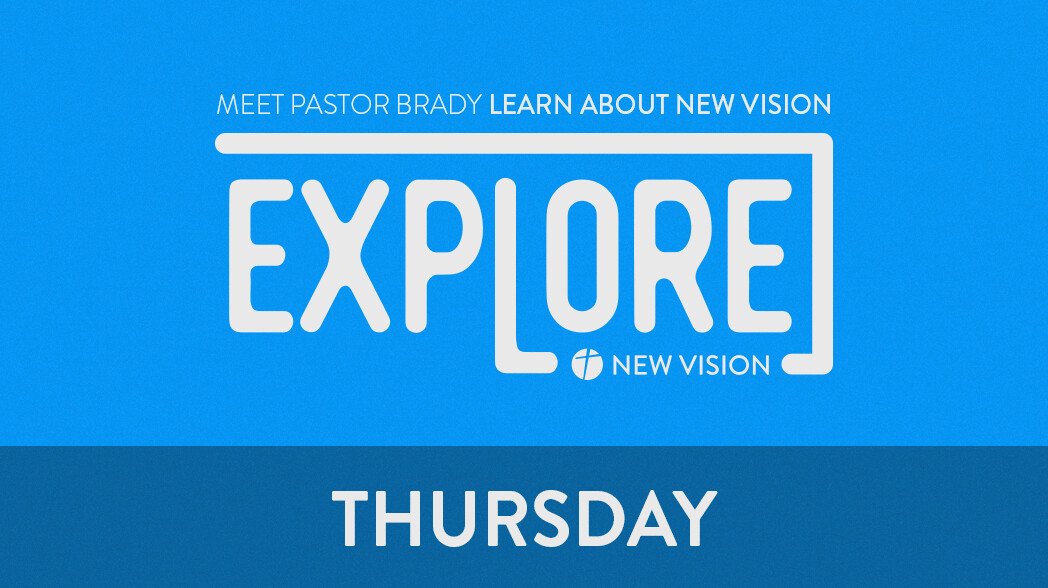 Explore New Vision | Thursday
Thursday, April 22, 2021
New to New Vision or wanting to learn more about who we are? Explore is a chance for us to share who we are as a church & the heart behind what we do. You'll also have the opportunity to "meet the staff" in a unique way and learn about your best next steps at New Vision.
When: Thursday, April 22
Following the 6:15 PM service
Where: The Porch at the Battlefield Campus
Click the button below for the time you'd like to register for. Registration is required to attend and will close on April 20. Childcare will not be available.
For questions and more information, email .