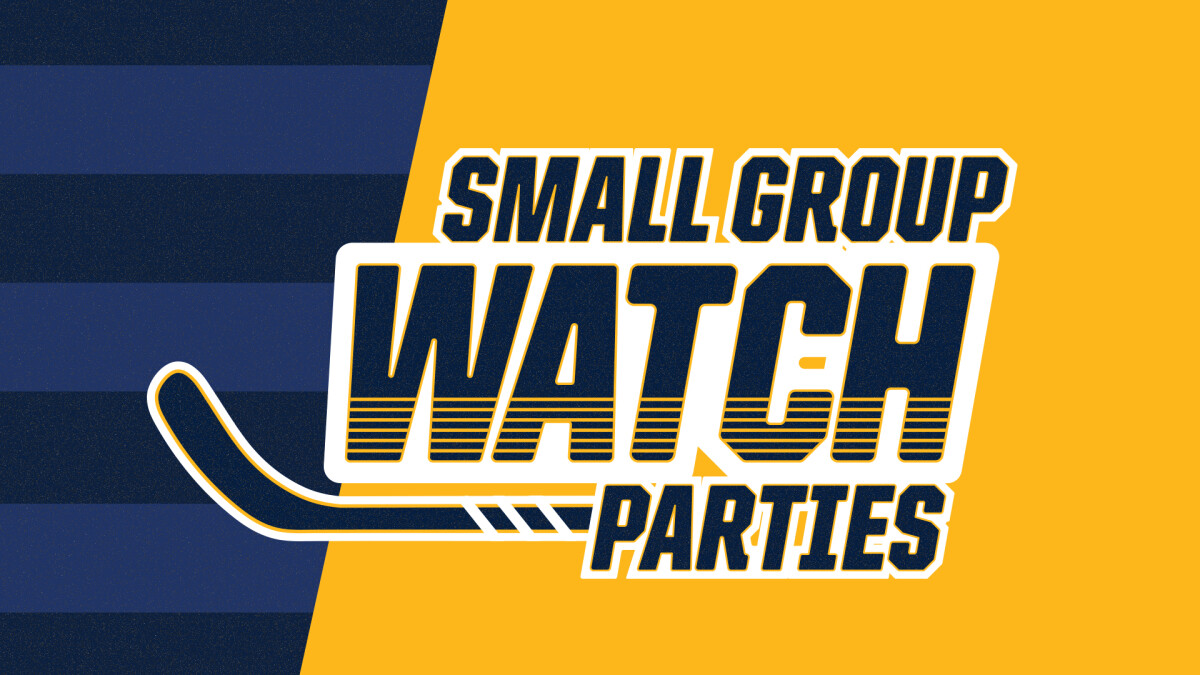 Small Group Watch Parties
Sunday, February 10, 2019 - Saturday, February 16, 2019
WHEN
February 10th - 16th
WHERE
Your small group meeting place.
WHO
With your small group. Don't be afraid, invite your friends!
WHY
To connect, build community, and cheer on the Predators together!
KIT-PICKUP
Register for your kit here
February 10th in the Atrium on Sunday only.
BLUE & GOLD DAY
Sunday February 10th small groups are encouraged to wear their blue & gold swag to church to support their Nashville Predators!
GAME DAYS
Feb 12 • 7 PM • Red Wings vs. Predators
Feb 14 • 7 PM • Canadiens vs. Predators
Feb 16 • 9 PM • Predators vs. Golden Knights
MORE INFO ON JOINING A GROUP PARTY
Email