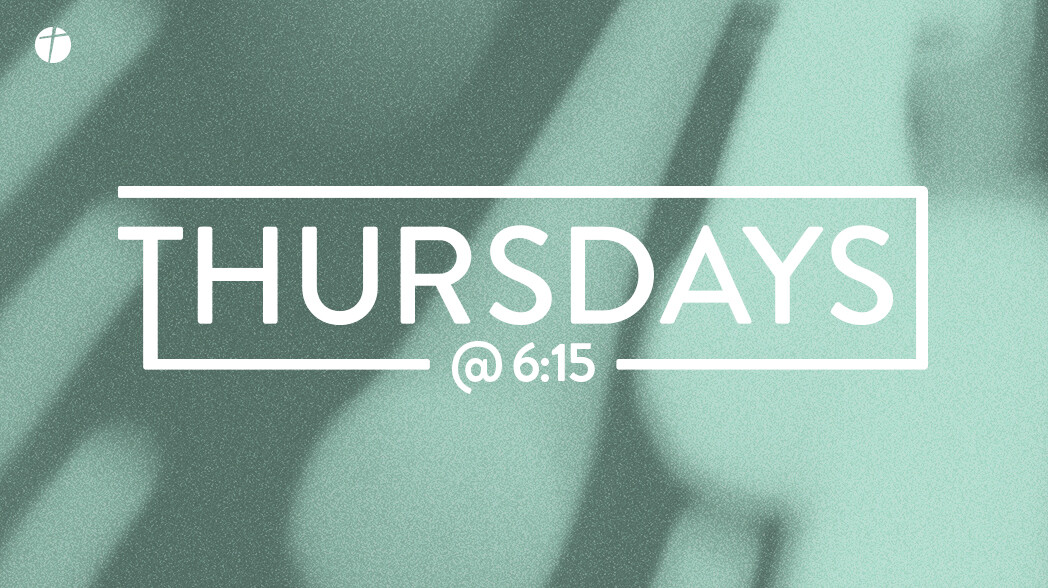 Thursdays @ 6:15
Every Thursday, 6:15 PM - 7:30 PM
WHAT
You can expect the same worship experience as Sunday mornings. Programming from birth-kindergarten is provided, and age-graded programming is also available.
WHO

This service is for EVERYONE, whether you work weekends or anticipate being out of town. We invite you to make this your weekly worship service!
We'll also provide space post service for YOUNG PROFESSIONALS who are looking to connect with other folks in this life stage. We recognize there is a growing number of 25-35 year olds in Rutherford County who desire to find community and belonging. This worship experience is for you!
SERVE

If you have a stirring to put your "YES" ON THE TABLE and would like information on how you can serve during this service please contact Abby Wilson