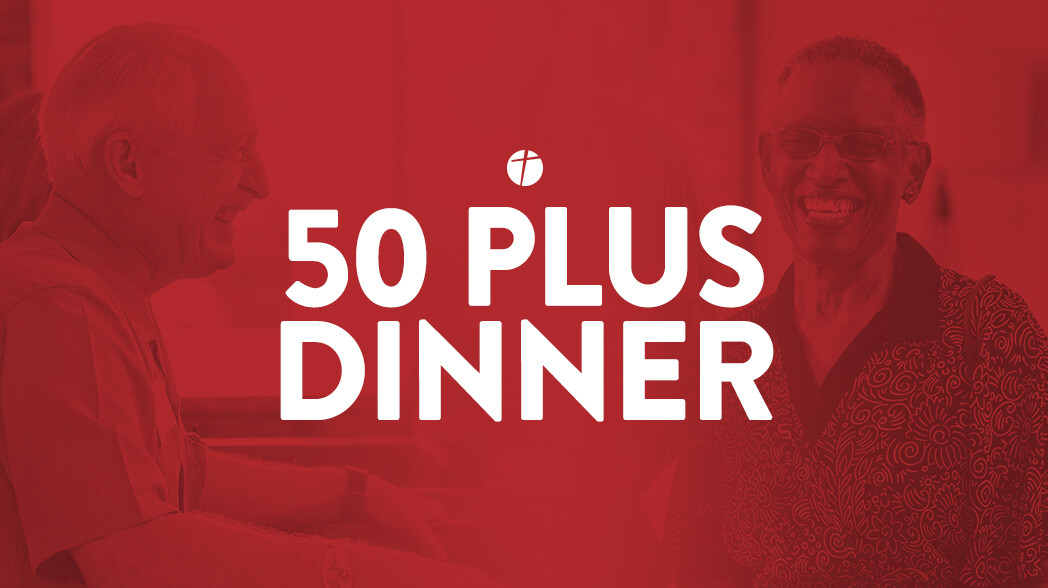 50 Plus Dinner
Monday, September 09, 2019, 6:00 PM - 8:00 PM
The 50 Plus Dinner is a great way to get and stay connected with other folks who are 50 Plus. No RSVP required, just come on! We'll meet in the Children's Chapel on the Battlefield Campus.
Join us MONDAY, SEPTEMBER 9TH @ 6:00 for our next 50+ dinner featuring comedian Kay Dekalb Smith!
Described as the "Carol Burnett of Christian Entertainment," this red-headed ball of enthusiasm from Nashville, Tennessee will simultaneously tickle your funny bone while immersing your heart and mind in the important claims of the gospel. She has been called a "consummate communicator" using props, songs, and stories to creatively share Biblical truth. Be prepared with a box of tissues as you cry from hilarious family antics, "Lord, Change My Spouse," to the Biblical application of "Proverbs 31 Incorporated," and to heavenly matters, "From Here to Eternity." Always funny, this lady who "dares to go where no other crazy woman will go," skillfully uses her sense of humor to penetrate the heart. She is famous for having you laugh one moment and crying the next. CLICK HERE for more about Kay.
MENU: Fried Chicken, Roasted Potatoes, Green Beans, Dessert & Drinks
COST: $5 Suggested Donation
UPCOMING 50 PLUS DINNERS:
NOVEMBER 11 | Brady Cooper & NV Worship Teams
"Dessert-Potluck" Dinner. Rather than our regular annual potluck, this year, the church will provide a meal, and YOU all bring your favorite dessert to share!
MENU: Pork Loin, Fried Apples, Veggie & Drinks
If you have questions about the 50+ Dinner, or would like to volunteer to help with set-up and/or tear-down, email Kim McGowen.